UnitedLife 04
The future of software design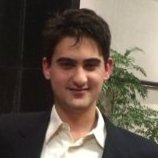 Stephen Baldwin
CTO Livepage, Inc.
New York, USA
Today, the world is immensely smaller and the average consumer is far more computer savvy than a decade ago. We owe this to social networking sites and to products that encourage consumers to "bring the internet with them" such as smartphones, netbooks and tablets.
  Consumers are now more impatient than ever, myself included. Customers expect applications to be seamlessly integrated and accessible across their computers, laptops, and their mobile devices. In order to compete with this new breed of demanding consumers, your product needs to be accessible "anytime, anywhere". Your first instinct would be to have someone piece together an iPhone and/or IPad app, right? Problem solved… Wrong.
   Don't get me wrong, I'm a fan of Apple's iOS as much as the next guy. The problem with the 'iPhone app solution' is not all of your consumers will be using Apple products. Some may be using Android, Symbian, and some believe it or not, a plain phone with old voice and text only.
   Now if your product is a desktop application or DOS application, you're most likely only compatible with a single operating system (normally Windows). Gone are the days where all of your users are running Windows or you can dictate to your users what operating system they must run. If your product is only accessible on a limited group of operating system, you limit your addressable market and prevent users from fully engaging with your application.
   Enough with all the roadblocks and problems you'll be facing, let's get to the solution. Developing a native-application for every operating system and mobile device would be way too costly and a nightmare to maintain. Let's turn our focus away from these systems themselves and see what they have in common. They all have a web browser, with the exception of the barebones phone which we'll get to later. Notice how I said 'web browser' as opposed to 'internet-connected'. Just because the phone is capable of connecting to the web, doesn't mean that your end-user is necessarily connected to the internet.
First let's discuss the benefits of developing a platform-independent application.
• Accessible anywhere on any device (ex. Windows, Mac, Linux, iOS, Android, etc.)
• Deliver and receive live data
• End-users will not be required to download/install or need 'Administrator permissions' to run
• Your users will always be using the most up-to-date version of your product
   The benefits extend to customers, IT departments, and software engineers. There are design hurdles that must be overcome but the intent of this article was to introduce the future direction of software design how web based applications can meet the complex demands of today's consumers.
Some concerns with browser based applications include: What if the user doesn't have internet? My users will not be comfortable with their information being hosted on the internet. Expecting a mobile user to use the same application on a screen one tenth the size of a normal monitor is unrealistic and potentially impossible. The detailed ways of designing and implementing browser based application is a discussion reserved for another article. However, the solutions to these issues can be understood with a basic review of what a web browser actually does.
   When you plug a website address into your browser's address bar, your browser processes a file at that location. Your browser is not limited to displaying only remote websites, it can also display pages stored locally or
saved on your device's hard drive. Online/offline viewing, securing customer data, and smartphone optimization are ongoing issues with all software, but this writer believes browser based applications can address these issues while offering enormous benefits over traditional application software design.