UnitedLife 03
Energized, aware and living with humbleness and gratitude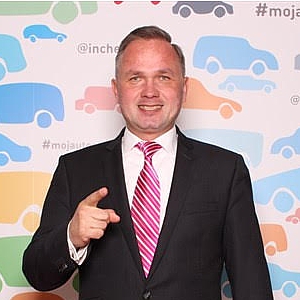 Vladimír Orth
United Group, s.r.o. ׀ founder & CEO
Bratislava, Slovakia
What motives us to help others? Why are we establishing a foundation when there are already so many and where did the idea to help someone came from to begin with? Many of us have already posed these questions but don't hesitate to ask again if there is something still unclear.
   We believe that service to others is a state of mind when you start considering others apart from yourself and your loved ones. You suddenly take far more people into consideration, people with fewer options, people who often have their share of worries and don't know what to do next.
   The reason to establish this foundation is different, albeit not so unique. We want to help by tackling the roots of problems and not just their results. The roots of almost all problems we see today are causing unhappiness, bad health, failure, depression and often even the worst of all. These roots have a name and they can be removed by educating the population.
   There are many forms of education not limited to professional studies, general knowledge or social, geographical and economical education. By supporting educational programs we are helping people to live easier, better and more fully so they can wake up with a smile every morning.
   We are mainly interested in supporting schools and student organization with diversified activity plans including classes, seminars and any other educational free time activities but above all we focus our attention on the students.
   These are the core focus areas this year:
   Toastmaster – workshop on rhetorical and presenting skills
   A month ago I visited a company specialized in improving rhetorical skills for the first time and this great idea caught me pleasantly by surprise. Toastmaster helps students of different age present themselves by bringing their communication skills to perfection. I enjoyed having seen young people spend their free time improving their skills.
   International Student Organization AISEC
   We are just as interested in the international student organization AISEC that is helping students with their skills and personal development within a worldwide framework.
   We would like to purposefully engage in creating the teaching process along with teachers and students, enabling them to participate in educational and exchange internships at universities in the USA and thereby increase the economical awareness of economy students.
   We aim to offer grants for those whose financial situation would otherwise not allow them to access to education (low-income groups) as well as for those who would like to continue their education.
   We consider advertising our activities crucial in order to attract many partners among students who are presented with an opportunity to spread their ideas at schools and in their environment, taking the extra step towards an educated future and a better world at the same time; not just for their own benefit, but for the sake of their environment, too.
   Each one of us has a choice – to offer a helping hand or just watch. Foundations substitute the state up to a certain extent and raise awareness of areas the state fails to support. This way every member of an advanced capitalistic society with competitiveness at the core of its existence is given a chance to help and gather not just for himself, but also for those less fortunate who are often dependent on help from others.
   Leaving you energized, aware and living with humbleness, gratitude and dreams that make us successful is the main objective of this foundation. Passion for education and service to others by educating them for a better tomorrow.
Vladimír Orth