UnitedLife 04
Peter 'Terminator' Sagan. Interview.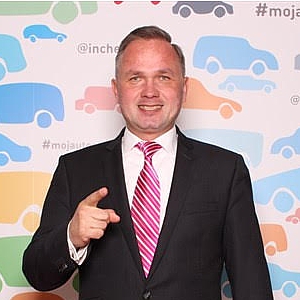 Vladimír Orth
United Group, s.r.o. ׀ founder & CEO
Bratislava, Slovakia
Interview with successful Slovak cyclist known worldwide by Vladimír Orth.
"The Terminator" is one of your nicknames. Do you like it?
I got the nickname in my first year among professionals.
What is more important – talent or endurance?
It is best to have both. Talent is god given, you have it but you it also needs to be maintained and perfected and you need an incredible endurance for that!
Which race of the season is the most important one to you and why?
There are the known spring races I would like to be winning in the future. Then there are Tour de France in summer with my defense of the green jersey and the World Championship in September, these are my priorities.
Up to what extent are you aware of your fans during races? Can you reveal more to us; are you in some sort of a special state when racing?
Sometimes I am aware of them, sometimes not… it depends. Of course it feels good and it motivates me when I notice fans in Slovak attire, let alone when my dearest ones are there to cheer me on.
Would you describe the regeneration process after a demanding day during Tour de France? What are the procedures you undergo in order to continue the race the next day vitalized and energized?
Immediately after finishing a day I have to give an official statement followed by media commitments. Doping controls are next, after they are finished the bus takes me back to my hotel where I have a two hour massage. Then I have my dinner at nine and some free time before I go to sleep. The massage, though, is my favorite part.
You stand at the beginning of your career. In spite of that, do you sometimes think of what will you do after the end of it?
I haven't thought about that yet. I do not burden myself with such questions.
What is your favorite training spot?
That depends. During my stay in Monaco, I preferred its surroundings, the Italian side. When I am home in Žilina, I take the trails in Povazie, Rajec or Orava.
How many different bicycles do you have at home? What do you use them for?
I don't keep a count; you would have to ask my father, he is the archivist. Some of them are for training purposes only.
Do you do any other sports in your free time?
If I happen to have some free time, I take my motorcycle or my car for a ride. I also enjoy water skiing and I play some hockey in winter. I generally like extreme sports, that's when I enjoy myself the most.
What is the highest goal in your life you would like to achieve?
To climb higher and higher. I haven't found the boundaries yet.
What is your advice to beginner road cyclists who see you as a role model?
Work hard and don't cheat on yourself – that is my advice. You need a strong will, plenty of effort, motivation and inner drive; and success will come to you for sure.
Has your life changed dramatically after your triumph at the Tour de France? Have you or people around you noticed any change?
I haven't noticed anything different, life is back to normal.