Gordana Turuk: Matter has to have a soul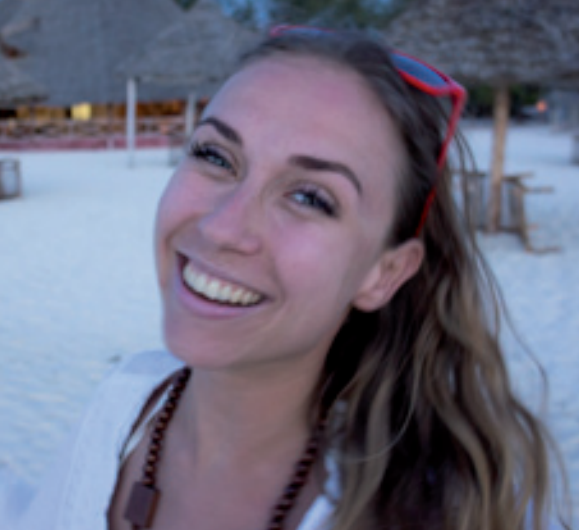 Soňa Zajačeková
Editor-in-Chief of United Life
Bratislava, Slovakia
The most beautiful material for an artistic expression, according to her, is glass. It speaks to her and she breathes the story and life into it. Besides exposition pieces, her creations comprise art that brings beauty – and function – into everyday life, like jewelry and interior design elements. Croatian by origin, born in German Mannheim, at present lives and creates in Slovakia. She reflects inner beauty outwards. World glass artist Gordana Turuk.
You create barefoot. Why?
It is my state of calming down. I only do one thing barefoot – create. I get into my peace, switch off the world around me and I can work in my thoughts and recast them into glass.
Someone once said, that glass is the most beautiful material for artistic expression. How did glass enthrall you?
Glass has incredible energy, this substance has a very strong life inside. I don't see it as a cold material. It depends on who gets to handle it. I try to bring its soul closer to people.
"I believe that first you have to give, then you can get."
Do you use symbolism in your creation? What symbols are the most immediate for you?
Symbols are around us everywhere. Some people have their eyes more open, others less so. I like to let people talk, and I listen to what they see in my pictures. One sees a heart, another one an animal, and a third one the sea. I am opening the doors for them, but they are the narrators of a story. I am showing a path, but I don't take them all the way to the city of Zvolen. I show the direction. 'Follow the signs for Nitra' (laughter).
In your last edition, titled Woman – Angel – Bianka, there is a series of seven pictures Power of Seven Inspirations. We know that number 7 represents one of the foundations of your work. Tell us more.
Number 7 contains big, powerful energy. For me it is the perfect number. The pictures represent seven virtues, seven pillars on which you can build a happy life. This number holds everything.
What is your life truth?
I believe that first you have to give, then you can get. It is very simple. First you have to give, honestly, from your heart, to be able to expect something in life. Everything begins with giving.
What do you see as your mission?
To help others. When they are missing a piece in their puzzle of happiness and I can help them to discover it. And when I am able to keep building what is precious. It seems, we really only realize what is most special for us when we lose it. Feeling of well-being and health. Family. We are marked by the time when we do not have time. I believe that everyone knows how to be good, knows how to find the warmth in themselves. Maybe I want to point out that owning something is not all. Matter has to have a soul.
"Matter has to have a soul."
What is your philosophy when creating?
My philosophy comes from the sea, from depth and goes back to the Greek mythology. Just think, as people we went almost everywhere. Into space, under the ground, into the air. But oceans' depths we haven't embraced yet and they stay hidden from us.
Do you see parallels to people here?
Yes. First, we all show what we want to show. Propriety. But a person is multilayered, deeper. Later you will understand that there is more behind it. A person is like a sea. Our biggest secrets stay very deep.
What fills your source of creativity?
I gain strength from nature. Moments when you hear the birds' world, murmuring of water, sounds of a forest. When you feel the broad expanse and distance. I sense my body and listen to what it is telling me. The most important thing is to perceive what speaks to you from the inside.
"One wing would not make the whole."
What is god for you?
In my opinion, everyone feels that there is something that goes beyond. I feel deep respect. At the same time god is for me a symbol of love. I wish for everyone to be able to feel that they are part of a larger whole.
What are you giving through your art?
I have one rule – there is enough sadness in the world and I want to bring only joy, peace and smile. I don't create when I am not happy. I do not delve into anything without that energy. With my picture I am giving good energy. That is why I believe that my works relax, calm the mind and invite people to introspection. They inspire, refine. All art brings these things into human life.
Do you have a message for our female readers?
Every woman has her metamorphoses. Different influences steer her to different directions. It is very important who is with her. What environment is she put in and where she decides to stay. We are living in a time that is too fast. It is not easy to function in it and walk your own path when there is something calling for your attention from everywhere. You can't manage to keep your own speed anymore and you adapt to the world's speed instead. Keep your own nature.
"A person is like a sea.
Our biggest secrets stay very deep."