UnitedLife 05
Richard Branson: "If your dreams don't scare you, they are too small."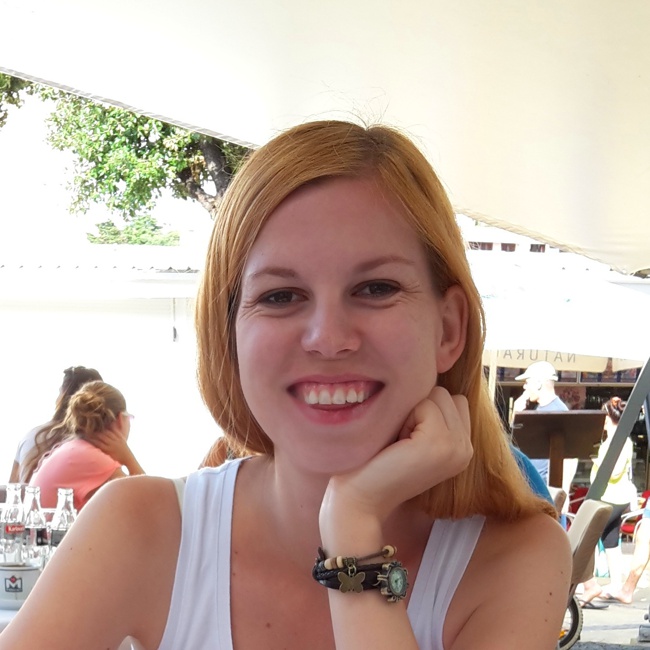 Mgr. Mária Synáková
Psychology & Non-profit sector
Bratislava, Slovakia
Richard Charles Nicholas Branson is an English businessman, investor, humanist and founder of Virgin Group, which comprises more than 400 companies operating in many fields. According to the Forbes 2014 list of billionaires, Branson is the seventh richest citizen of the United Kingdom with an estimated net worth of 4.9 billion US dollars. In 2014, Branson was recognized by The Sunday Times as the most admired businessmen person over the last five decades.
"I left school at 16 to launch Student magazine to campaign against two terrible wars; the Vietnamese War and the Nigerian Civil War."
Branson was born on 19th July 1950 in Blackheath, London. He is the youngest child and the only son of a barrister and a former ballet dancer and air hostess . His parents were very supportive of his efforts despite poor academic performance which was associated also with dyslexia. On his last day at school the headmaster told him he would either end up in prison or become a millionaire. Few years later, in 1970, he founded a company called Virgin to sell records. The name "Virgin" represents the fact that they were all new at business. The idea was a great success and later led to establishing the well-known record studio called Virgin Records, which signed such stars as the Sex Pistols, Culture Club and Mike Oldfield.
Branson knew how to use the gained capital. Dissatisfaction with airlines inspired a new business called Virgin Atlantic Airways. After sequence of financial problems, he decided to sell his record company to EMI, but this "failure" gave him an opportunity to start a new business, this time in rail transport. Virgin Trains is well-known for expample for improving Pendolino.
The brand Virgin expanded to many industries, but Branson never wanted to own big companies. He considered them inflexible towards constant changes and less resistant against fast decline. Included in his portfolio where also the sphere of communication (Virgine Mobile), production of drinks (Virgin Cola, Virgin Vodka), healthcare (Virgin Health Bank) and animation (Virgin Comics). Branson is also a big supporter of ecology, what resulted in a company called Virgin Fuels and Virgin Green Fund foundation. Currently he is active mainly in space transport under the roof of Virgin Galactic.
"Space exploration has already been hugely beneficial to humankind. Commercial space travel has the potential to be revolutionary for everyone on our planet."
The effort to achieve great things and the willingness to take a risk are noticeable also outside of business. Branson made several world record-breaking attempts and many of them succeeded. He attempted the fastest Atlantic Ocean crossing in 1986 in his "Virgin Atlantic Challenger II" he beat the record by two hours. In January 1991, Branson crossed the Pacific from Japan to Arctic Canada in a balloon, covering 6,700 miles (10,800 km). This broke the record with a speed of 245 miles per hour (394 km/h). Between 1995 and 1998 Branson, Per Lindstrand and Steve Fossett made attempts to circumnavigate the whole planet in a balloon. They made a record-breaking flight from Morocco to Hawaii in late 1998, but were unable to complete a global flight. In 2004, Branson achieved the fastest crossing of the English Channel in an amphibious vehicle.
"Those who achieve great things are the ones willing to be scared but not scared off. If you dream big and take risks, impossible becomes just a word."
Humanitarian activities
Besides the big business Branson is a typical representative of the so called humanitarian focused businessman. He is one of the leaders of the group The Elders, which was formed in 2007 in South Africa. It was founded following the idea of Branson, musician Peter Gabriel and Nelson Mandela as a small, dedicated group of leaders, working objectively and without any vested personal interest to solve difficult global conflicts. The Elders is independently funded by a group of donors, including Branson and Gabriel. The main purpose is to use their collective skills to catalyse peaceful resolutions to long-standing conflicts, articulate new approaches to global issues that are causing or may cause immense human suffering, and share wisdom by helping to connect voices all over the world.
Branson is the founding sponsor of the International Centre for Missing & Exploited Children, which helps to find missing children and is trying to stop the exploitation of children.
In 2005 he founded the Branson School of Entrepreneurship in South Africa. Main aim is to improve economic growth in South Africa by supporting start-ups and micro-enterprises with skills, mentors, services, networks and financial arrangements.
With a strong inclination towards ecology he invited many famous people to his private island to talk about global warming-related issues the world is facing. He hoped that the meeting would be a precursor to future discussions regarding similar issues.
Branson is a signatory of Global Zero, a non-profit international initiative supporting the elimination of all nuclear weapons worldwide. Since 2010, Branson has served as a Commissioner on the Broadband Commission for Digital Development, a initiative which promotes universal access to broadband services.
"Innovation is anything but business as usual, and I believe that we're starting something that is bigger than any of us can truly understand right now. We still know so little about space and how our understanding of it can benefit life on our planet."
Personal life
Richard Branson is the father of two children – daughter Holly and son Sam. He had a second daughter who died when she was just four days old. He is divorced and now lives with his second wife Joan at his private island called Necker Island. Branson wrote his autobiography in 1998 titled Losing My Virginity, which became an international best-seller. He is an author of several books about his successes and failures, leadership and business ethics.
"Happiness and good health encourages great life decisions. If you know what you want to be, then working out what you're going to do will come a lot easier and prove a lot more fulfilling."
Mária Synáková