UnitedLife 02
People who stand by us – Ronald Nelson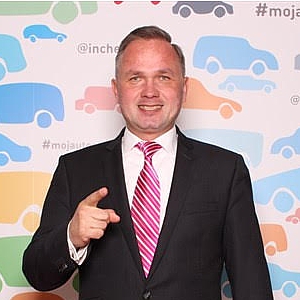 Vladimír Orth
United Group, s.r.o. ׀ founder & CEO
Bratislava, Slovakia
Nelson served as president, chief financial officer and director of Cendant Corporation, with responsibility for strategic and financial planning, treasury, financial reporting and accounting, internal audit, tax, investor relations and corporate communications, as well as the matrixed administrative functions that served Cendant's business units. Cendant was the parent company of Avis Budget, which became a stand-alone public Company under Mr. Nelson's leadership following Cendant's separation into four independent businesses in 2006. Mr. Nelson was also executive vice president, chief financial officer and a director at Paramount Communications, Inc., formerly Gulf & Western Industries, Inc., where he was responsible for all financial functions including mergers and acquisitions and strategy.
   1. Joining Avis with a background from a different industry, how do you perceive this change?
   RLN: I have been fortunate to have had a wide range of entrepreneurial and Fortune 500 experience, from being part of building multi-billion dollar businesses at DreamWorks and Paramount, to taking them apart at Cendant. There is no substitute for experience in the skill set that is required to lead an organization. I feel like this diverse experience prepared me well for the challenges we've faced at Avis Budget Group over the years.
   2. How does it feel to be in charge of a colossus such as Avis Budget Group?
   RLN: It can be humbling when you think that decisions you make can affect so many people's lives around the world, but you can't allow that to distract you from doing what's right for all stakeholders involved.
   3. What is it you like the most about your work?
   RLN: The daily interaction with such a diverse, talented and hard-working group of people all over the world who do such amazing things every day on behalf of our customers and shareholders.
   4. How does your usual day at work look like?
   RLN: A lot of meetings, telephone calls with investors, analyzing financial reports, talking to banks… Very exciting stuff.
   5. What changes are you anticipating in the car rental industry in the coming 5 years?
   RLN: Car sharing will continue to grow around the world, as this is a good solution for a lot of people who don't yet have this as a transportation option. This in turn will also see a number of manufacturers getting back into the car rental game again, after most of them exited the industry in years past. We see international travel growth continuing, driven by newer markets such as India and China. And we will continue to see great changes in our products and services driven by advancements and innovation in technology. But nothing will ever replace great customer service provided by people to customers.
   6. You initiated a fusion of the equity securities of Avis Europe with its mother company in US – what is the vision behind it and what were your expectations?
   RLN: As a single global company, we are better able to offer our customers a consistently outstanding rental experience around the world. We are better able to create consistent and differentiated brand value. We are better able to take advantage of fast-growing travel markets such as China and India. And we have greater economies of scale that give us greater borrowing power and negotiating leverage. All of this creates a much stronger platform for sustained profitable growth than either company could achieve on its own.
   7. Do you already see a consolidated market when it comes to the car rental industry or do you anticipate changes in the market yet to come? If so, how will these be reflected in the future?
   RLN: I think the era of consolidation of the major US brands is probably over, due to regulatory limitations. In the rest of the world, I expect that there will continue to be some consolidation, mostly in the form of smaller value brands being acquired by larger companies seeking to broaden their global footprint or diversify their brand portfolios.
   8. The stock share price skyrocketed 3000-fold in 2009 – do you think this can be topped, and how?
   RLN: If we can continue to drive accelerated growth in our most profitable channels, while doing everything we can to mitigate increases in fleet costs, and in our cost base overall, I believe we still have great untopped growth potential. If we go about this the right way, I expect the market to recognize that in our stock price. But of course there are many things that can affect stock prices that can be beyond our control, such as major economic downturns in various parts of the world.
   9. What is your drive in life and your ultimate motivation?
   RLN: Continuous improvement in all things… To try and be better every day as a person, as a leader, as a husband and father.
   10. All of us have one – what is your secret recipe for success?
   RLN: Treat people with respect. I think that if you show respect, you will be given respect and that is the basis for accomplishing almost everything that needs to be accomplished within an organization and in life.