Larry, Sergey and Google-wonder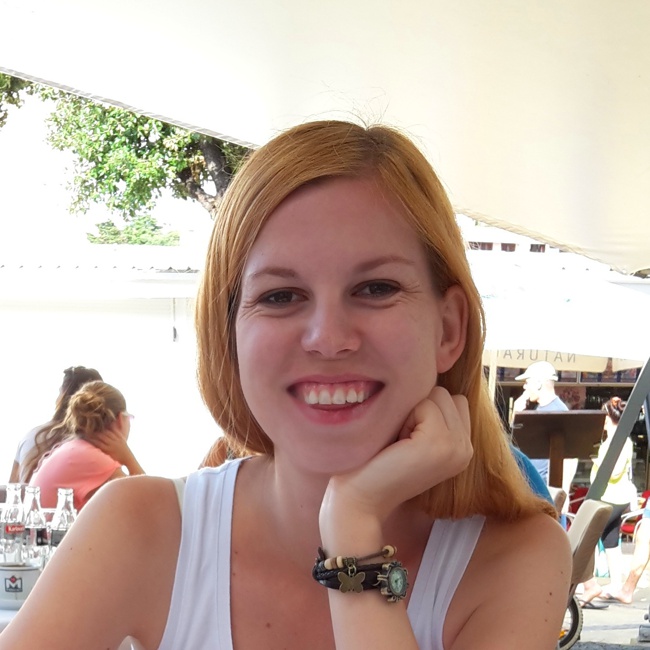 Mgr. Mária Synáková
Psychology & Non-profit sector
Bratislava, Slovakia
Larry Page and Sergey Brin possess such power that without them, this article would not be here. To search information about them I am using Google, I view it on the Chrome browser and I write this article on Google Drive. To send it to the editor I will use my Gmail.
An American with a good background
Larry Page is a typical example of how the family forms interests and future of a child. His father was a pioneer in computer science and artificial intelligence when this area only just started to develop and his mother taught computer programming.
Page thus grew up in an environment full of computers and science and technology magazines and his parents stirred him towards creativity and inventiveness. He had artistic interests as well – Page played saxophone and studied musical composition. As a six-year-old, when he first got to a computer, Larry started to be interested in how things work. He attended Montessori school, has a B.S. in computer engineering and a M.S. in computer science from Stanford University. One of his first inventions was an ink printer made from Lego blocks, where he could cheaply print large posters.
A Russian with an uncertain future
Brin had equally good talents to become an internet entrepreneur as did Page, except for being born in the Soviet Union into a Jewish family. They emigrated to the United States when Sergey was six and that opened new possibilities for all of them. His father is a recognized mathematics professor and his mother became a researcher in NASA after the emigration. Sergey went to an elementary school based on Montessori principles, has a B.S. in computer science and mathematics and when studying for his M.S. in computer science at Stanford he met Larry Page.
From big ideas to the origins of a giant
Larry and Sergey's friendship did not start right away when they first met. Sergey was supposed to show Larry around school, and although it might seem they have a lot in common, they had smaller opinion clashes during their very first day. They still argue to this day and this way of communication moves their thinking forward.
In 1996, Page and Brin built the search engine BackRub, to measure the importance of websites based on data from backlinks. In 1998, they renamed it to Google. The word google is a slightly modified mathematical term for number 1 followed by a hundred zeros. Google Inc. launched after receiving a generous gift of $ 100,000 from Andy Bechtolsheim, co-founder of the company Sun which was selling computers and information technologies.
Larry Page became the CEO and was replaced by Eric Schmidt in 2001 for ten years and then took up the position again. Sergey Brin became the director of Google X, the division researching artificial intelligence, computer neuroscience, healthcare and biotechnologies.
Google Inc. became revolutionary in many areas. In 2000, they introduced AdWords where you can create online ad campaigns. Launch of Gmail in 2004 was another revolution in online communication. Gmail incorporates other functions besides email messaging, like fast search, huge storage space and message display in threads – and we cannot imagine everyday life without these today. Google Maps and Google Earth, with added functions of Street View picture or possibilities to explore an ocean floor or the Moon surface, were also inaugurated in 2004. Google enlarged its portfolio in 2006 by buying the YouTube site where people share online videos and which hugely impacts many areas of life and business. Only a year later Google launched the Android system, a software platform for mobile devices from cellphones and watches to large tablets. Internet browser Google Chrome started in 2008 and Google's own social media project Google+ in 2011.
Unconventional company culture and philosophy
In 2015, Google ranks as the second best Slovak employer, but first in the IT and telecommunication industry. As it happens, this company success is backed by more than 40 thousand amazing people working in Google offices worldwide. Google cares about diversity of professions and culture when choosing its employees, but what all of them have in common are goals and visions. The company culture is based on openness, contribution of own ideas and opinions, possibility to share these directly with the management, unconventional and creativity enhancing work environment and space to pursue own interests. Company philosophy stands on ten principles describing not only values and goals, but also the work style. You will find among them focus on the user, specialty in one thing, speed, democracy on the web, mobility, emphasis on ethics, bringing as much information as possible, informality and continuous advancement.
Google today
Last August Google shocked the world by becoming a subsidiary of Alphabet. This name is no coincidence as it represents separation of individual divisions from Google. This step was a logical solution for a fast growing company to avoid possible managerial issues in the future. Alphabet took over managing other divisions, which opened up space for Google and enabled them to fully concentrate on developing their key services and products. Each enterprise has its own management, so divisional decisions should not interfere with Google which makes management more effective. After this transformation, Sundar Pichai who had previously worked on developing Google Chrome, Drive, Gmail and Google Maps became the CEO of Google Inc. and Page together with Brin became Alphabet directors.
Two other interesting divisions come under Alphabet. One of them is Calico (California Life Company), focused on independent biotechnological research and development with the aim to fight aging and diseases related to it. Calico started in 2013. One of its pursuits is to develop medications to fight neurodegeneration and technology to beat age-related cognitive decline.
Google X started in 2010 when its priority was mainly a self-driving car. Current projects include a flying car to deliver products as fast as possible, project Glass to display information without using hands, enabling internet interactions through voice commands, Loon project concentrating on internet access for everyone, a project to create neural net for speech recognition and computer sight, long-lasting smartphone batteries and many others.
Page's interests
One of Page's other interests is renewable energy where Google's philanthropic arm google.org is also involved. He is an investor in Tesla Motors, a big supporter of plug-in hybrid electric cars, he is interested in using advanced digital technologies to create abundance, providing for people's needs, shortening the workweek and mitigating the effects of technological unemployment.
Page brought his interest in ecology into his own lodgings – he built an ecohouse with many windows and minimal effects on the environment, using organic materials and solar panels. Page's health issues with vocal cords paralysis impacted his philanthropy interests and he decided to donate a considerable sum of money on its research. Larry started a family foundation Carl Victor Page Memorial Fund which contributed towards fighting the Ebola virus in East Africa. Forbes magazine declared Page the most popular U.S. CEO according to employee evaluation in 2015.
Brin's other activities
Like Page, Brin is also an investor in Tesla Motors and is interested in alternative and renewable energy. Besides that, he invested in a company interested in space tourism and started the Brin Wojcicki Foundation with his ex-wife.
Brin's activities are related to his genetic predisposition for Parkinson's disease which his mother has been diagnosed with. Brin claims that although many people would rather live in oblivion, he considers knowledge about having this gene an opportunity to fight the disease. He believes he could help others as well in the end.
In 2009, Brin was inducted into the National Academy of engineering which is among the highest professional recognition for engineers.
"Let's organize the world's information and make it universally accessible and useful." – Larry Page and Sergey Brin
Larry Page and Sergey Brin are undoubtedly personalities of this millennium. They impact people's everyday lives and their visions move the world forward. They successfully connected their creativity with the ability to manage people, to address customers and to bring something we cannot imagine living without anymore. They are the evidence that a shared clear vision can be fulfilled, if only we believe in it.