UnitedLife 04
Revolutionary Henry Ford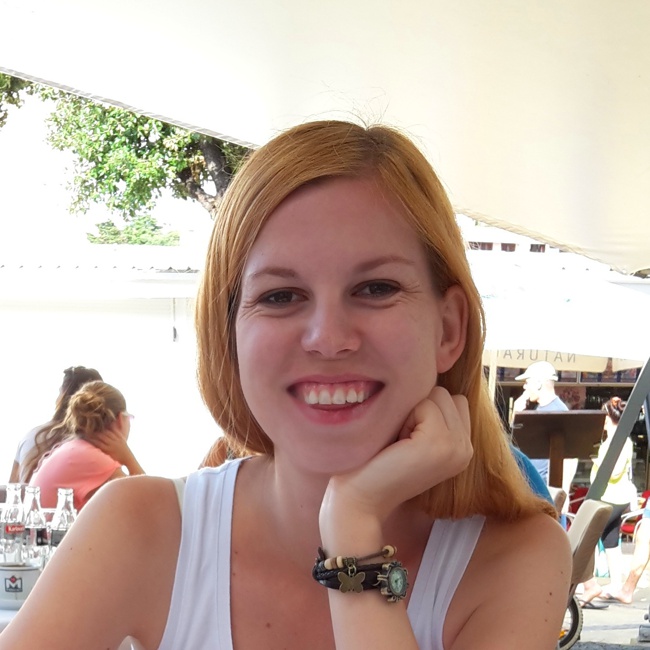 Mgr. Mária Synáková
Psychology & Non-profit sector
Bratislava, Slovakia
A successful businessman and a revolutionary of the automotive industry whose lifetime is known as Fordism. He reinvented the car production, introduced the assembly line and had brand new insights in marketing and management that made him sell millions of cars and made his company known world-wide. Although the brand had lost its bygone lead among fierce competition Henry Ford's influence is undoubtedly significant in the technological revolution and the automotive industry as we know it today.
Henry Ford was born July 30, 1863, as one of six children on a farm in Wayne County, Michigan. In spite of hard manual labor since early childhood on the farm Henry discovered his passion for engineering as early as 12. After having seen an engine for the first time, his future as a farmer changed drastically. At the age of 15, Henry reassembled a pocket watch, a gift from his father. Shortly after that he was repairing watches of his friends. He left home when he was 16 and settled in Detroit and after having finished a locksmith apprenticeship, he worked as a steam engine mechanic. Even though gasoline engines were not commonly accepted at that time, his passion for them continued. He married Clara Bryant in 1888 who gave him his only son. His family was the reason for a short retreat back to the farm.
"Enthusiasm is the yeast that makes your hopes shine to the stars."
Only three years later, Ford became an engineer with the Edison Illuminating Company. As the chief engineer he had resources to devote his time to his own experiments with gasoline engines and car engineering. The selfpropelled vehicle called Quadricycle resembled a bicycle and was completed in 1896. It weighted 230 kg with four wheels and two gears, no reverse and a maximum speed 30 km/h.
"There is no disgrace in honest failure; there is disgrace in fearing to fail."
   The first era of entrepreneurship started with the foundation of Detroit Automobile Company. Selling affordable cars was a risky undertaking at that time. Ford led the company into bankruptcy because his partner didn't share the core of his vision and focused on improving his inventions. In 1901 he founded Henry Ford Company where history repeated itself and his idea of common people as their target group faced similar opposition. The conflict made him leave and what was previously known as Henry Ford Company became a luxury automobile brand Cadillac Automotive Company.
"A business that makes nothing but money is a poor business."
   Ford's third attempt to work under his own roof proved successful and marked the period of his fame. He founded Ford Motor Company in 1903, the same year his son Edsel was born and its starting capital of 28,000 dollars was raised by common people. The company produced a couple of race-winning and speed record-breaking prototypes and a staggering 1700 cars in its first year of production. Ford could materialize his vision of decent, affordable cars for everybody by introducing a mass car production with the launch of an assembly line production.
"Any customer can have a car painted any color that he wants so long as it is black."
   Legendary Model N and Model T were introduced in 1906-1908 for 825 dollars which made them affordable for common people. The Model T was the first car from serial production with the use of standardized part with a 15kW 4V engine, reached its speed limit at 70km/h, weighted 544 kg and had a fuel consumption of 13-22 l/100km. The average assembly time of one vehicle was reduced to 93 minutes after a production process optimization, resulting in a price drop to an unprecedented 360 dollars. Few will know that the entire vehicle was made out of hemp and ran on hemp gasoline. Sales of the Model T only skyrocketed to 15 million units until 1927. The success of the company not only revolutionized the automotive industry, but also heavily influenced the modern culture which is why this period is so often called Fordism.
"A happy employee equals three unhappy ones."
   A new factory had to be opened due to large demand in 1913 which already used moving assembly belts designed by employees who got inspired by the moving belts used in slaughter houses. The success of this move and the boost in sales made Ford double the salary of his employees (to 5 dollars a day) hoping this would result in their loyalty. He launched a social program for long term employees including health care, sports, cultural events and special benefits. These were guaranteed exclusively to those employees who led an honest life, in other words who did not abuse alcohol or gamble. At the same time, employee supervision had to be increased, the reason why a Social Department was created.
"Out of my last five dollars, I'd spend three on advertising."
   The record sales of Model T ensured Ford the lead in the market and a 50% market share in the USA that stayed unprecedented for the following 45 years. Later he repurchased all shares and became sole owner of Ford Motor Company. After Model T wasn't produced anymore his son Edsel joined the board and they launched the production of a new but just as popular Model A.
"An idealist is a person who helps others prosper."
   Ford presented himself as a pacifist during World War 1 and he also funded a Peace Ship to Europe. He established Ford Foundation in 1936 sponsoring research, education and development. On the other hand, he was
a sworn anti-Semite and he shared his views openly in the Dearborn Independent. He also wrote a book called The International Jew – The World's Foremost Problem. The German subsidiary Ford Werke AB supplied trucks and an altered version of Model T for civilians to German army. Ford is also known to have supported Adolf Hitler also sending him 50,000 dollars every year as a gift for his birthday. The sales income in Germany was used to fund the NSDAP. Ford Motor Company entered the B-24 bomber industry after USA got engaged in WW2. Fords ceded his presidency to his grandson Henry Ford junior after several changes in the directory board. In spite of bankruptcy rumors, Ford Motor Company got back to its feet and maintained its position in the market.
Henry Ford died of stroke April 7, 1947 at the age of 83 in his house at night.
    It is your turn now to have your own opinion on Henry Ford. His past has its bright and dark sides that show him as a revolutionary, inventor and philanthropist and yet at the same time as an anti-Semite and political activist who did not hesitate to use his power to support a military regime. The significance of his influence remains undiminished until this day. Who knows what we would drive today and how our average days would look like if it hadn't been for his innovative thoughts on the automotive industry, the production system and social welfare programs.
Mária Synáková