UnitedLife 06
Elon Musk. A man who shapes the future of humankind.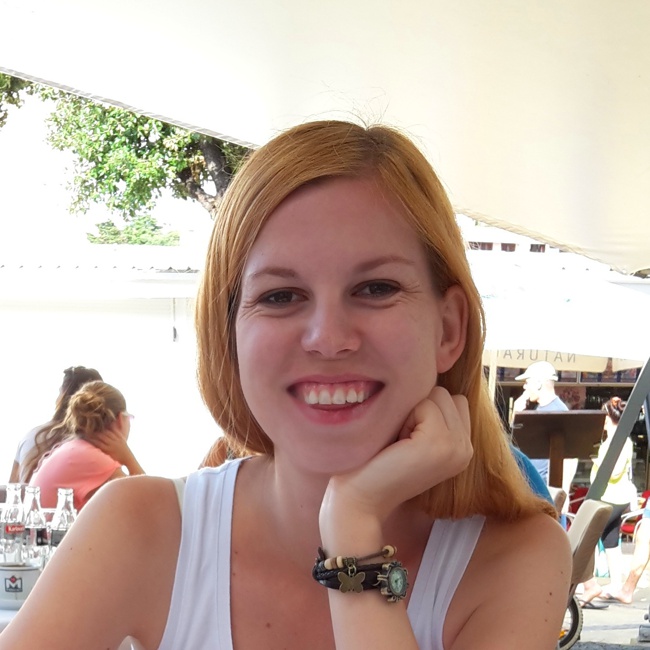 Mgr. Mária Synáková
Psychology & Non-profit sector
Bratislava, Slovakia
"Whatever skeptics labeled being impossible, Elon made it happen. Do you recall calling strangers and giving them your credit card number in the 90s? Elon came up with his PayPal idea. His companies Tesla Motors and SolarCity turn a future with clean renewable energy into reality. His SpaceX reopens space for exploration. It is a paradox that Elon works hard to improve our planet and at the same time he builds spacecrafts to help us leave it."
– Richard Branson about Elon Musk
Elon Musk was born on June 28, 1971 in South Africa as the first of three children. His father was an electromechanical engineer, his mother was a model and nutrition expert. When Elon was nine years old, he got his first computer and was impressed by it so much that at the age of twelve he created a computer game called Blastar. Later, he sold it for 500 dollars.
However, his childhood was not only sunnshine all along, it was also marked by harassment due to which he even ended up in a hospital. At the age of seventeen he decided to emigrate to the USA, but failed to do so. Instead he stayed with relatives in Canada for a few years where he studied and later obtained a citizenship. His desire to get into the States materialized in 1992 when he was admitted at the University of Pennsylvania to study physics and later economics.
His early adulthood was crucial and has greatly influenced his idea of his future career. Inspired by the book by Douglas Adams (The Hitchhiker's Guide to the Galaxy) he began to ponder which ideas could have huge implications for the future of mankind. He found the answer in three areas which significantly affected his future business plans. They included internet, renewable energy sources and the colonization of space.
Early enterprenuer years – Zip2
After his first two days as a student of applied physics at Stanford University, Musk made a decisive step for his future career. He left university and founded his first company called Zip2 together with his brother, Kimbal Musk. Elon worked really hard. He rented an office where he also lived in order to save money for his business.
Elon was one of the first people who made money on the internet which at that time was still only in diapers. In cooperation with several publishers he created an internet city guide that was offered by newspapers as an additional service. In 1999, Musk sold the company for staggering 307 million dollars in cash and additional 34 million USD in bonds.
PayPal – a banking revolution
A part of this amount was invested into founding an online bank called X.com. It was breakthrough in the way it worked since you could safely transfer money using the recipient's email address. A year later he bought the company Confidity and renamed it to PayPal. Its main goal was to become a global provider for money transfers. Musk worked on development of new business models, he led a successful viral marketing campaign thanks to which the number of customers was rapidly increasing. PayPal was acquired by eBay.com for $ 1.5 billion in 2002 and Musk decided to invest his share tu support his other interests.
Space exploration technology – SpaceX
Elon Musk is a longtime member of Mars Society, a non-profit organization supporting exploration of Mars. His interest lies primarily in creating a greenhouse on Mars and this is the reason why he develops a new rocket technology under SpaceX. The company already created several rockets and launched its first private rocket fueled by liquids in order to place a satellite on Earth's orbit. In 2012 SpaceX was the first commercial company to anchor its rocket on the International Space Station. Musk envisions a reduction in the cost of space travel which would enable a colonization of Mars. His desire is to create a colony on Mars with a population of 80 thousand people by 2040.
Eco cars – Tesla Motors
This project developing environmentally friendly and affordable cars is one of those which already have a direct impact on the modern world. Tesla is a phenomenon, an icon and the symbol of progress in the automotive industry. The company was founded in 2003 and was entirely run by its founders, Martin Eberhard and Marc Tarpenning.
Elon got involved only in the first half of 2004 when the model Roadster was developed but he still did not actively participate to fulfill his visions. He reconsidered his options when the global financial crisis hit in 2008 and Elon began to represent Tesla as its general manager as well as product architect – he holds these positions until today.
The story of Tesla is almost like the American dream. The company has not experienced any significant downfalls, only a staggering growth that continues up to this day.
The first electric car Roadster sold 2,500 units and the revolutionary Model S has been available since June 2012. Today, the company is preparing to launch an all-electric SUV, Model X. Both Model S and Model X are truly exceptional vehicles, powered solely by an electric motor. They have a modern and perhaps also timeless design, a high-quality interior and incredible power comparable to sports cars with combustion engines. Tesla has become a symbol of progress, responsibility and rationality.
Philanthropy
Musk's charitable activities are under the umbrella of his Musk Foundation which engages particularly in providing solar energy to natural disaster areas. Last year he donated funds for the construction of Tesla Science Center and Tesla Supercharger, located in the parking lot of the museum. He demonstrated his interest in artificial intelligence research this year by donating to Future of Life Institute which strives to make AI beneficial to mankind. He has also been supervising the X Prize Foundation since 2015. Musk is a holder of numerous awards, the 2014 World Technology Award for a contribution in the field of energy and space among others.
Elon leads many popularity and influence charts. He was married twice and is the father to five sons, his firstborn son died of sudden infant death syndrome only ten weeks old. His other business plans include areas of high-speed transportation and solar energy.
Mária Synáková