Unique Crystal Lagoon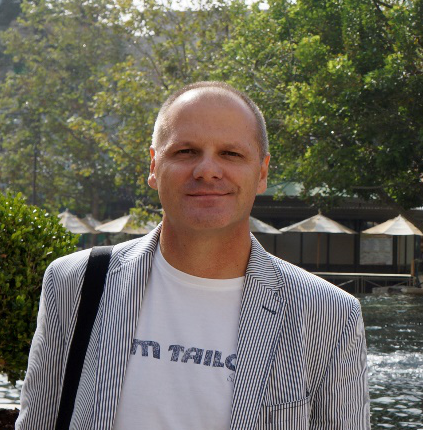 Peter Fritz
Creative professional, traveller and luxury lover
Bratislava, Slovakia
Lately, Chile has been very successful in improving its image. This is mostly due to various technological projects, although Chile is exceptionally progressive in other areas, too. The brightest example of recent years is without doubt the Crystal Lagoon.
Artificially created lagoon in a favorite summer resort San Alfonso del Mar excited huge public interest. In its size, it surpassed the world's largest pool in Morocco. This Crystal Lagoon is 6 times bigger and for now it became the world's biggest pool.
The secret of the crystal clear water in the artificial lagoon lies in the research by Chilean biochemist Fernando Fischmann, who is also a president of San Alfonso del Mar. As a scientist he surprised by solving the question how to keep this huge amount of water clear and clean. For that he is using modern technologies. Fischmann only disclosed that the system is not based on commonly used filtration. The lagoon is a great asset for the Chilean tourist industry.
The lagoon was recognized by the Guinness World Records for its size. Suddenly, Chile had a winner and a prestigious result, helping this South-American country to boost its positive image. The lagoon's dimensions are impressive – it covers 8 hectares, extends 1km (0.6m) in length and contains 250,000,000 liters of water. The water is drawn from the Pacific Ocean, maintains a stable pleasant temperature and stays crystal clear in the lagoon.
Orthlieb Pool Casablanca, the previous world record holder, lies in Morocco. Now it yielded to the pool in San Alfonso del Mar which is part of a huge property development project on the Algarrobo coast.
This project speaks proudly about Chilean technological skillfulness. All its elements were created by Fernando Fischmann, who comments on his success: "This triumph comes as a result after long years of work." The San Alfonso del Mar representatives agree: "The world record enables us to use this advantage in business, which uncovers new truths and destroys the myth, regarding the effort to gain this volume of crystal clear water to be technically impossible. Thanks to this project we can create conditions for diversified beach activities and water sports. We are talking about the revolution in the realm of world tourist industry, when we can build great beaches in very different parts of the world. The only requirement is fresh or sea water supply, that can be refilled in small amounts."
Photos: Quorum Comunicaciones
Sources: www.sanalfonso.cl. www.crystal-lagoons.com