Tropical Islands: Airship Exotic Legacy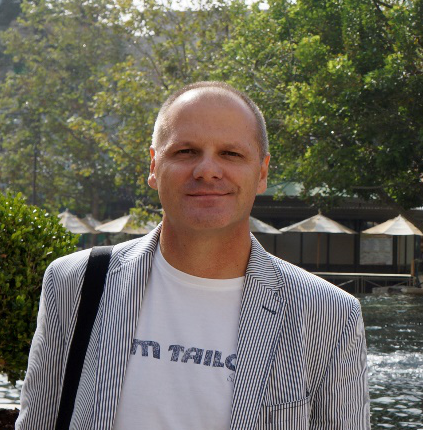 Peter Fritz
Creative professional, traveller and luxury lover
Bratislava, Slovakia
I would have never thought that I would manage to combine two seemingly disconnected worlds while travelling in Germany – airships and an artificial tropical island. This rare "phenomenon" can be found close to the main road between Berlin and Dresden, only about 30 miles (50km) from the German capital.
The artificial tropical world project, called simply, but accurately Tropical Islands, is quite well known. Finding out that this Central European piece of exoticism was built in an old airship hangar was a bigger surprise. When looking more closely into the circumstances, the creators' idea to build Tropical Islands in the former airship 'parking lot' seems very sensible.
The hangar was constructed to easily house big airships. The arched construction and its mega-rooftop surface of over 753,000ft2 (70,000m2) had to withstand large amounts of snow and rain. Airships would 'fly' inside through a huge 600 ton door. 14,000 tons of steel were used overall for the original hangar construction – now a tropical paradise. After adjustments for Tropical Islands' needs, the hangar is now 1,181ft (360m) long, 689ft (210m) wide and 351ft (107m) high, which means that it would cover 8 football fields, the Statue of Liberty would fit in standing and the Eiffel Tower lying down.
Tropical Islands is the largest holiday resort of its kind in Europe. It offers tropical experience in the moderate climatic zone 24 hours a day, 7 days a week. It is being said, that if Mohammed will not go to the mountain, then the mountain will come to Mohammed. This cliché is 100% true when Tropical Islands and the Europeans are concerned. Weather in the center of Europe can be far from ideal, and certainly not tropical. Many people living here dream of experiencing tropics first-hand, but cannot find the time to travel to distant countries. In this case, Tropical Islands is an ideal solution.
And how does it look inside the tropical dome? Constant temperature of 79F (26°C), 50 thousand exotic plants in an artificially created rainforest, the Tropical Sea – the gigantic pool with the size of 4 Olympic swimming pools and the sandy beach. The largest complex of saunas and water slides in Europe, activities for kids in the children paradise, mini-golf or the shopping boulevard are among other attractions. Of course, visitors do not have to fear hunger. Several bars, restaurants, cafés, barbecue buffets, even a crȇperie are fighting it. If one day is not enough for you to explore Tropical Islands, you can find accommodation right in it or nearby. Amazonia, the new outdoor area with its water world, large swimming pool and beautifully landscaped grounds is also very attractive.
If you can spare some time and want to enjoy tropics and its atmosphere, try Tropical Islands in Germany. I am sure you will not be bored. Quite the opposite…