Sci-fi Accommodation – Underwater Hotel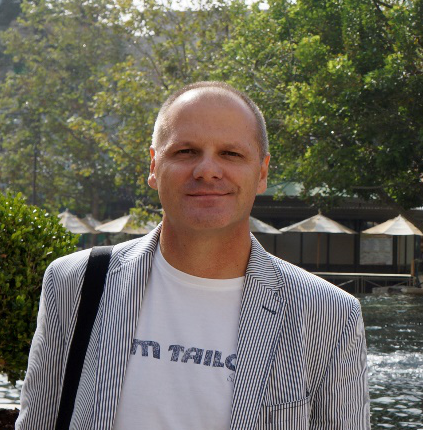 Peter Fritz
Creative professional, traveller and luxury lover
Bratislava, Slovakia
The world is literally drowning in interesting projects in recent years. Often it seems that the author is either crazy or a science-fiction fan. This time I have discovered an interesting vision of a future hotel, offering luxury beneath the water surface as well as above it. A true paradise for lovers of the underwater world. And who wouldn't love it? Especially when it is safe.
Water Discus Hotel offers accommodation under the sea surface. Nothing more, nothing less. And why 'discus'? Hotel itself comprises two main disc-shaped structures and several adjacent ones. It presents a non-traditional oasis of peace where you can actively spend your leisure time and have extreme experiences on the sea level and underneath.
The residential underwater disc contains luxury rooms and the above-water disc is designed for entertainment and leisure activities. Together they provide an opportunity to discover the beauty of the ocean, coral reefs charm and to enjoy warm climate and beautiful views of the sea. Both parts of the hotel are anchored on five solid legs. A vertical shaft, connecting both discs in the middle, holds lifts and a stairway.
Environment, with tropical weather and the colorful underwater world with bright coral reefs, is the main asset of the Water Discus Hotel.
The disc located 10m (32.8ft) under water contains 22 hotel rooms and a bar. Each room offers gorgeous views of the underwater world and life on the reef through large windows. Guests can operate special lighting system from their rooms and watch the surrounding space or use miniature underwater vehicles to take a closer look at various natural phenomena or small creatures living on the reef, using macrophotography. Rooms are soundproof and curtains with different levels of transparency protect the guests' privacy.
The main upper disc is located approximately 5m (16.4ft) above sea level and together with its adjacent satellites offers amenities like well-equipped wellness, restaurants, special recreational area and a multifunctional lobby. It will be possible to watch surrounding areas, including diving activities, on screens mounted on lobby walls. In this way everyone can participate without physically taking part in the activities. There are sea water swimming pools and an exotic garden on the upper deck, offering a perfect relaxed ambience of a green oasis on the sea.
Main reason to visit Water Discus is a wish to experience new, non-traditional environment. Besides that, maybe you will fulfil your dream to explore the underwater world without leaving a comfortable armchair. Most guests, however, will definitely choose traditional sea-diving among colorful fish and sea anemones, reefs and rocks illuminated by sunlight. Water sports fans can enjoy water-skiing or scooters.
Many readers might be reflecting upon the experience of living under water. Safety was a priority for the designers and engineers during the realization of the project. The objective was to ensure that guests feel safe both inside the complex and outside, while diving. Water Discus has been designed to provide safety at all times, even in adverse weather conditions. The structure should withstand even a tsunami.
Water Discus in numbers:
Above-water disc diameter: 30m (98.4ft)
Under-water disc height: 6m (19.7ft)
Above-water disc height: 12m (39.4ft)
Maximal diameter of the above-water area that is used (with satellites): 75m (246ft)
Central shaft diameter: 9m (29.5ft)
Central shaft height: (88.6ft)
Structural legs number: 5
Structural leg diameter: 2m (6.6ft)
Structural legs height: 25m (82ft)
Photography: DOT Press, www.dep-ocean-technology.com