Not only apples ripen in Calvados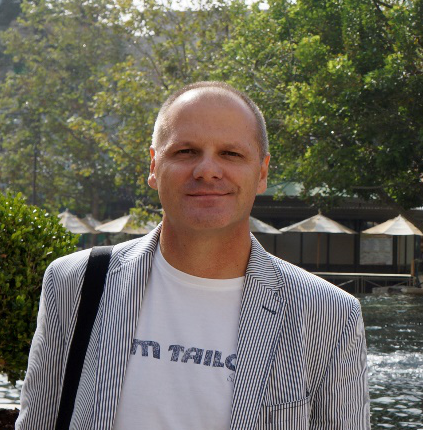 Peter Fritz
Creative professional, traveller and luxury lover
Bratislava, Slovakia
Destinations often arent what they promise to be in travel guides. Their information can be misleading at times, even wildly inaccurate. However, if you come across a description of Calvados, Normandy as the land of endless romantic apple orchards, then you are reading sublime truth.
As a matter of fact, Calvados offers excitement for the enthusiastic horse race goer. Calvados can be compared to the legendary horse race state of Kentucky. Even though it's situated far from the 'blue grass region', this part of France is also considered an epicenter of horse racing. With tons of well-known studs scattered throughout the region, we can legitimately say not only apples are ripening in Calvados, but they have great horses, too.

In addition to these wonderful creatures, there are many other fulfilling tourist attractions. Deauville is a famous spa town with two race courses. There is also a great casino and clean beaches. Early in the morning you can see racers gliding and galloping in the shallow salty waters.
This place speaks to your soul and can appease even an American tourist. The American Film Festival in early September transforms this little haven into a small Hollywood, with high probability to see some famous faces. Instead of Hollywood Walk of Fame there is Promenade de Planches, a boardwalk lined with four hundred beach cabins named after famous American film stars.
As evening falls, try your luck at Casino Barriére or head out for a different kind of adventure, visiting countless castles and estates throughout this magnificent region. I highly recommend this place to you if a "recharge of your batteries" is in order. In case you desire more action, there is a plethora of museums to visit. It would be virtually impossible to list all of them, so visit www.calvados-tourisme.co.uk instead for more detailed information.
Last but not least, my suggestion is to swap the luxury and comfort of a hotel for the romantic feeling of holiday rentals. Here you have a chance to discover the real beauty of the region with your family and friends.
If you are anxious to taste the real flavor of apples and calvados, please visit the renowned property of Pierre Huet. Here you learn all about apples and how they are turned into delicious drinks, which are available to taste!
I already feel drawn to return to this place again, to escape the hectic and dull reality back home if only for a week.