UnitedLife 03
Foundation United Philanthropy and its mission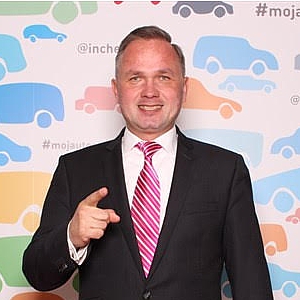 Vladimír Orth
United Group, s.r.o. ׀ founder & CEO
Bratislava, Slovakia
1. Platform VUP: support of education, mainly in relation to young and gifted students by paying out the grants
2. Platform ZUP: development and improving of health care quality
3. Platform ŠUP: support of sport activities of the youth
4. Platform KUP: support of development and protection of cultural values
5. Platform HUP: protection of human rights and other humanitarian aims
   Everybody should have an opportunity to develop himself, his abilities, education and talent. However, we know that talent and gift alone are sometimes not sufficient and for the development of these gifts money are needed. Therefore we want to finance such activities through our platforms. Foundation United Philanthropy (UP) wants to help people who have an interest to achieve something in their life and at the same time they are willing to work on themselves and to develop that, what are they good in.
   Platform VUP: We are realizing a fundamental importance of education for an individual as well as for the whole society. Therefore our prime and primary foundation platform will be the platform "Education UP", which will support the activities in this field for a long time. A human potention is the biggest capital of society and support of educational projects can markedly contribute for qualitative change of the whole society. We want to help to eliminate economic and geographic barriers by gaining knowledges and to help to development of individuals and by these also of the whole society. An objective of our activity is the support of young people who have an ambition to fully utilize their potention, develop their talent and they actively seek the ways of education over the framework of the common study.
   Platform ZUP: Only healthy individual, physical and mental, is able to fully develop his talent, gift and abilities and so contribute to filling of the basic human mission – to achieve happiness so for himself as for his closest or other people. Our effort will be also the support of projects aimed first and foremost at the keeping and protection of an existing health of an individual and also at the prevention and early revealing of diseases.
   Platform ŠUP: Sport, sound competition relieved of an explicit effort to be "over somebody" and the effort to be active and to compete with others are the priorities of our support of sport activities of children and youth. An educated individual with a "healthy spirit" needs to keep by sport not only healthy and functional body, but also to realize and evaluate adequately and to solve the victorius situations as well as the losses. Therefore we have an effort to support sport activities at an amateur level as well as the alternative sport activities.
   Platform KUP: Educated, healthy and sports successful can be today also the computer or robot. Even the culture and tameness make the personalities and really "big people" from us. It seems to us that todays society, which is often overtechnological, bustling and looking only at profitability or qiuck profit, forgets the need of this view of the broadly developed individual. Thus we want to support by our platforms also this field of human development to be integrated.
    Platform HUP: One of the principles of the humankind which keeps us together and enables us to survive to the future is the fellowship, solidarity and the help to dependent. There are individuals who got in situations which are difficult to struggle without help of others and they are dependant on the help of the others because of the natural elements, social rates or other circumstances. We want to help those, who did not get in such situation by their own cause, neglect, addiction or irresponsibility by financial, material or otherwise meaningful support of their return to a normal life.