Joy, one of the most important elements of our life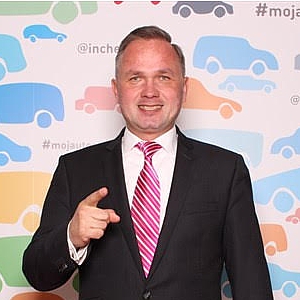 Vladimír Orth
United Group, s.r.o. ׀ founder & CEO
Bratislava, Slovakia
Everyone knows the meaning of the word 'joy'. But to answer the question when we experienced joy the last time is probably not easy.
Joy should be part of our life. We feel it mainly when we reach a set goal. Joy affects positively our mood as well as our health. Scientists have proven some time ago that people who know how to experience joy and are doing it live longer and happier lives. But how to feel it more often, how to reach this level of enjoyment?
I think it is best to savor every moment. To enjoy small things – that we can wake up in the morning, that we have food, a job, a family, that the sun came out.
People who do not experience joy often live under considerable strain, related to work or personal life that they impose on themselves. It is not always necessary to set goals so high that we are barely able to reach them.
It is important to know how to experience joy but also to give it further and to accept it.
Joyful people frequently surround themselves by similar company. They like to pass the mood and enjoyment around, it becomes contagious, they like to be loud… Joy is like the air we breathe and water we drink. It is part of our being. We relish the company of our friends, our meetings and infinite discussions on different topics. And of course, laughter. Laughter is an amazing tool to reduce stress.
Ask yourself how joyful is your life? Are you satisfied with the life you are living? If not, what would you like to change? What is it? How to start?
It is not difficult to change the present state. In the first step you have to start with yourself. You chose one, not very important, thing in your everyday life and try to find a way how you could enjoy it. A walk every night before going to sleep, does not have to be more than 15 minutes, can be a good example. But you should not be thinking about anything else, just walk for 15 minutes. Observe the surroundings and maximally perceive it, everything in it – the nature, leaves on the trees, the birds…
When you learn to do it more often, your feeling of joy will soon follow. You will find delight where you did not see it before.
Another possible route is to bring joy to others. You certainly know that people who make others happy, effectively make themselves happy as well. Try to find a possibility in your everyday life to bring joy to someone. It can be a smile, a greeting, a thank you, politeness or a little gift. Something that would surprise the other person. They will appreciate that you thought about them, that you cared. And you will experience joy, meaning of your action that will come back to you as happiness.
Teach your children to enjoy playing, their friends, learning and every activity they do. To be happy, to look for positives in life. A happy person is not afraid of their life and pitfalls that might be waiting are only a small obstacle for them. Such individual takes their life seriously, but overcome drawbacks lightly. Joy is typical for them.