UnitedLife 06
Happiness. A matter of good luck?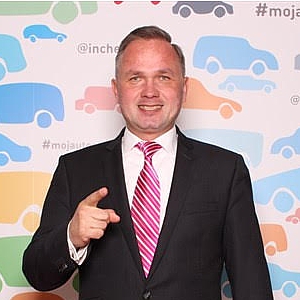 Vladimír Orth
United Group, s.r.o. ׀ founder & CEO
Bratislava, Slovakia
Where does it come from? Is happiness a matter of good luck or is there a bigger picture? If we try to analyze in detail what people consider happiness, we will probably reach interesting conclusions. The most common vision of happiness includes money and social status. Is it possible for someone stupid to become rich? Yes indeed. Is it possible that in the long term, this person remains wealthy if stupid? No. Others will say he was simply lucky.
If we however examine the details of his life, we find out that certain events occurred that directed his deeds which caused him to become rich or successful. Perhaps he invested well, he was in the right place at the right time. If he hadn't been there, he would not have invested in that particular moment in time. He could have ended up poor if the wrong decision had been made. Is a man who hits the jackpot in a casino happy? Is his victory a matter of chance or good luck? How would we call it? Is there something we cannot explain? Luck and chance versus misfortune?
misfortune? No, I do not think so. Each action creates consequences. These consequences affect our surroundings just as well as acts of others impact us. We choose our surroundings and therefore the influences from people around. It is a behavioral algorithm which determines what happens to us in life and how we feel. At the same time yet another question comes up. Are money and wealth prerequisites for a happy life? A large number of philosophers, writers and many famous and successful people expressed their views on this subject in the past and they agreed on one thing. No, they do not guarantee a happy or let's say a joyful life. Wealth is just a product of our actions that we do for our own benefit and those around us. The more beneficial our creations for mankind, the higher are levels of wealth and joy in life. An aimless man is neither happy nor rich. This seems to apply universally. What are the marks of an unhappy man, what is his unhappiness made of? The unhappy man is unsatisfied with the direction his life is taking. He feels that everything around him works better and he is not included.
Joy is a vital part of happiness. Joy that each of us is capable of tuning into and experiencing every single day. Generally we can say that he who feels the joy of life is also happy. Yet both happy and unhappy people do not always retain the same level of happiness or unhappiness. A happy person must work on his happy life, he must make plans, he cannot give up and he must be willing to progress.
Any movement in life is positive. Movement that affects us and our surroundings; movement that relates to our thinking and views of the future; a movement that changes our context and shapes our next actions.
Vladimír Orth