Bom Dia, Portugal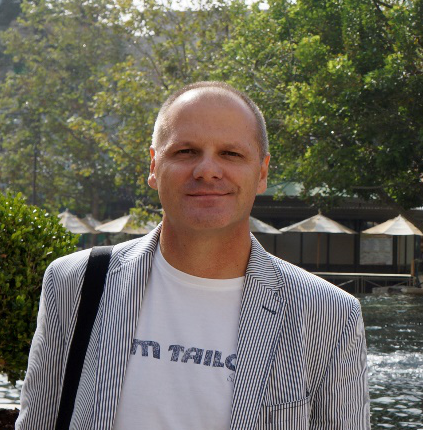 Peter Fritz
Creative professional, traveller and luxury lover
Bratislava, Slovakia
I have to admit that I was not thinking about Portugal as of a next destination in my travel portfolio. I was drawn to attractive and well known places. But this year in May, my interest in the country on the Iberian Peninsula rose rapidly. Portugal has charmed me.
I am not going to focus on Portugal's capital Lisbon or on Porto famous for its wine, but on two much smaller and very attractive places, historic Sintra and the seaside resort Cascais, less than 30km (19m) from the capital.
Sintra – Former Royal Summer Resort
If you feel inspired by beautiful surrounding landscape or by historic sights, do not hesitate for a minute and leave burning Lisbon. I did, and I do not regret it. I chose the former summer resort of the Portuguese royal family Sintra as a first stop. After a 30-minute journey, I entered romantic narrow streets of the town lying in the midst of lush vegetation. Besides charming sceneries they were offering a pleasant shade, where I could pause and hide from unrelenting sun. Lord Byron called Sintra 'glorious Eden' and he was not exaggerating. Streets lined by old villas, embellished by turrets of palaces, many of which could serve as models for the famous Disney Studios, countless gardens and parks stirred my imagination.
Sintra is first of all a place where history unites with peaceful country style. Rush is 'forbidden' here. Watch, be inspired, enjoy! Immediately after my arrival, I found the closest little café and ordered 'pastel de nata e bica cheia' (a custard tart pastry and a large black coffee) – the most favorite combination of the locals. After moments of pleasure – seriously, once you try 'pastel de nata', you will agree with me – I walked up one of the hills surrounding Sintra, where an old Arabic fort Castelo dos Mouros used to be.
Views of the distant landscape would certainly captivate you, too. From there, it was not far to the Palácio Nacional da Pena, the most charming palace of Ferdinand II – called 'Portuguese Neuschwanstein' by many locals. It catches your eye by its pink and lemony yellow colors from afar. And it is not only the coloring that makes the palace unique. The building itself, a former monastery, is a mixture of styles – neo-Gothic, neo-Manueline, Moorish and neo-Renaissance. Multicolored terraces, mythological statues and gargoyles are in perfect contrast with the fresh greenery of the surrounding park.
Besides the places already mentioned, I would also recommend, for example, Palácio Nacional de Sintra right in the center of the town, or Palácio e Quinta de Monserrate. I did not have enough time to see them. With a heavy heart, I left beautiful Sintra and descended towards the sea, to the former fishing village on the coast.
Cascais, Coastal Pearl
I could dedicate ten pages to this town – its atmosphere deserves it. But I do not have that much space, so I will try to select at least the most important points. It is not far from Sintra to Cascais, less than half an hour. Today it does not look like a sleepy fishing village anymore, it was transformed into a lively cosmopolitan town while still preserving its atmosphere of aristocratic past. I would recommend strolls along the streets where you can find the most luxurious shops and outstanding cafés and restaurants. Naturally, the biggest attraction are the beaches in the protected bay, and also in the near Guincho area (part of the Sintra-Cascais Nature Park), offering excellent conditions for surfing or windsurfing. My affection was won by Boca do Inferno (Hell's Jaws), where I could admire the coast lined by steep cliffs with numerous caves.
Local cuisine with typical seafood specialties, carefully tended surroundings, golf courses, and intact nature are fascinating, too. You have to experience Cascais yourself. If you decide for Cascais, you will feel compelled to come back.
Photos: Visit Cascais