Wear the warmth on the inside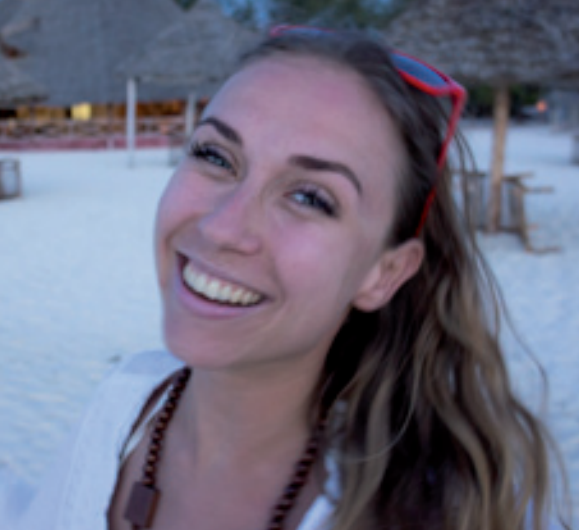 Soňa Zajačeková
Editor-in-Chief of United Life
Bratislava, Slovakia
Both spring and fall bring about perceptible changes in our moods and bodies. In spring our bodies crave for anything fresh and green that has just recently sprung directly from Mother Earth; we are energized and playfully active throughout summer. Our daily shot of happiness comes directly from the skies in splashes of sunlight. Our attention is drawn below the surface, both metaphorically and literally, with the turn of seasons.
We start to sense a familiar longing coming from the inside – for more food for thought and for food that is keeping you warm inside. Similarly, when fall rustles the leaves, we withdraw in certain ways from the outside world and go back to our roots, reconnect with our psyche. We evaluate our life tracks and make necessary adjustments, we grow.
Women know this especially well. Chocolate nurses them very well when they navigate through their lives while being ushered back inside by the rainy weather. But women also know very well when they are providing the necessary warmth through soups, sauces and delicacies; and when they are already only emotionally compensating their sorrows and needs. When the latter is recognized, it only calls for more nourishment for body and soul which can be obtained in so many ways. Baking your own bread is one I can certainly recommend. I coudln`t grasp why didn't more people bake their own bread since it was easier and quicker than I ever imagined. You only need to mix up your favourite ingredients as there is an abundant variety of baking flours to be used, seeds to be added and recipes including adding yoghurt, nuts or carrots to be tried. There is just something very instinctual and basic about kneading and nothing feels more like home than the smell of freshly baked bread.
Also remember it gets called a `chicken soup for the soul` for a reason. By introducing soups regularly into your diet, you will never get cold again even if you live in those old apartments without individually regulated heaters that start working only by the end of October. If you add a spoonful of herbs like black pepper, cardamom, cayenne pepper, basil, oregano or cinnamon, there will be no more cold feet. Garlic stimulates your circulation as well, in addition to boosting your immune system.
Other roots such as onions, rutabagas, turnips, beets and ginger can help one better acclimate to the season and provide essential nutrients. Ginger baths are warming, muscle relaxing and cold and flu relieving. They can easily be made by mixing 200g of ginger with 2 liters of water, simmering at a low boil for twenty minutes and then straining into the bathtub. Dark orange vegetables such as sweet potatoes, pumpkins and carrots provide immune system benefiting beta-carotene and their orange warmth. Other popular foods that increase your body temperature include rucola, spinach, and surprisingly mango. Nuts, seeds and their butters make tasty and insulating snacks.
I realize the fall has arrived each year when I pull out my tea tins and a good read from the shelves. They herald the coming of a magical time full of scents, emotions, art, gatherings and contemplation. The meals will very soon get spicier, the time when people enjoy a beetroot cakes is approaching and the smell of roasted chestnuts drags you into cobbled streets. At this point I would like to conclude with a quick little yummy something. Two ripe mashed bananas, 60g of real butter or coconut oil, 120g coconut/mixed flour, baking soda, an egg, cardamom and cinnamon is all you need to whisk in a bowl, bake at 180 degrees for 40 minutes, then cut into strips and bake for another 45 minutes at 150 degrees. Enjoy your own home made banana rusks.
Soňa Zajačeková