UnitedLife 05
The Alchemy of Smoothies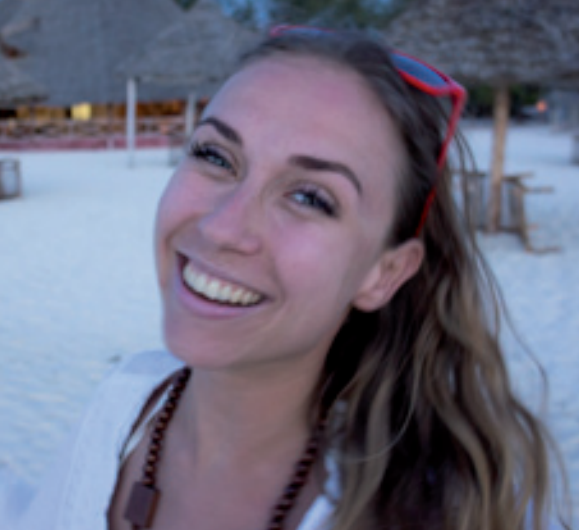 Soňa Zajačeková
Editor-in-Chief of United Life
Bratislava, Slovakia
Whichever is your daily meal schedule, you will soon find out a smoothie fits in anytime. It is quick and refreshing – an ideal breakfast if you are not the hearty-breakfast type. It can serve as healthy stomach filler basically at any time during your day. If pimped with various seeds, a smoothie wins nutritiously speaking by far over a typical canteen lunch. And on those occasions when you would dig in your secret chocolate stash, you can just as happily fool your hungry inner child with a decadent sour cherryblueberry-raspberry-banana mixture with honey, a tiny vanilla piece and natural cocoa power or beans.
Once I got you attention, let me also take you a notch further. Remember, leafy greens are the stars of smoothies because of their load of phytochemicals, proteins, vitamins and antioxidants. By turning handfuls of greens into an enjoyable drink you will receive those nutrients you otherwise would struggle to incorporate into your daily diet. Now I also recall the times when I refused to include even a single spinach leaf because my mixture would – well, look green. All my advice is: get over it. With a little experimenting, you will soon find your perfect balance between sweet fruits and greens. In other words, you will be drinking spinach and cucumber and it will still taste like mango and banana – of course provided you also added mango and banana.
art with a small piece of cucumber and nobody will even notice since it doesn't color or alter the taste that much. A good handful of various green leaves can be hidden in a mixture – they will not alter the taste in any significant way. Almost any will do, although rocket is only for extremists. In similar fashion, feel free to add maca root powder or any other magical powder with a less than pleasant taste. A couple of mint or basil leaves will provide a nice touch, do a lot of good to you and help with detox. Don't be shy to use what you previously considered waste – carrot, parsnip, radish, kohlrabi or beet tops. These are greens that are otherwise unfairly neglected yet they taste delicious and are loaded with vitamins up to twice as much as their actual roots are. Throw in a piece of ginger if your immune system needs a boost and don't forget to pour water into your mixture. Start adding a spoon of fresh sprouts and observe your body harvesting their power. 1-3 day old bean, mungo bean, radish, flaxseed, sesame or any other sprouts are considered superfoods for their life-giving properties.
By rotating vegetable family types you are feeding your body a wide variety of building blocks. Crucifers aka cancer fighters are kale, rocket, collard greens and cabbage. Amaranths include spinach, beet greens or chard, the latter regulates the bloods sugar system. Another family type is Asteraceae with dandelion greens aka calcium without the cows and romaine lettuce. Celery and cilantro belong both to the Apiaceae family and give a very aromatic and strong taste even a banana won't cover if you don't like it. If you are like me, carrot tops will do just as well. Apart from healthy fats being generally accepted in a balanced diet, when added to your smoothie they deliver fat-soluble vitamins right with the entire load. Fats like coconut oil or any of virgin oils add long-term energy and help you round out the nutrition packed inside. No more than a tea spoon is necessary. Or you can go the other way around and add a spoonful of chia seeds, flaxseeds or hemp seeds or a piece of ripe avocado. If you own a powerful blender, a couple of cashews or almonds will do the same job and guarantee a rich taste.
The wonderful spring time will provide a crown for your daily cup. Go wild and pick some fresh extras during your walks that gleam with spring energy and vitality. Dandelion leaves, ribwort, nettle, wood sorrel or even English daisies are only a few from a huge variety of edible weeds that poke their heads in your backyard. Chlorophyll is what makes these plants green, it is their lifeblood. It absorbs sunlight. When you feed this to your body, it reawakens the primal information encoded in each of our cells. There is no space for illness or degeneration within this primal code. Explore what is growing around you, get inspired, experiment and thank Mother Earth for her blessings in your blender. This brings the final secret ingredient to an ideal smoothie.
Soňa Zajačeková