UnitedLife 04
Just eat real food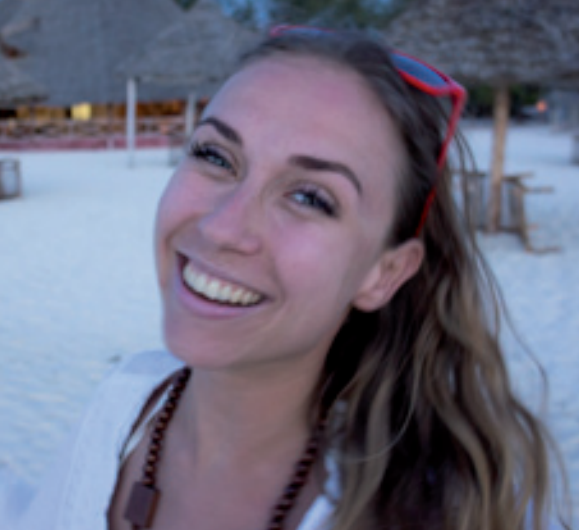 Soňa Zajačeková
Editor-in-Chief of United Life
Bratislava, Slovakia
First of all, let me put this straight – I'm not saying I'm a 100% raw foodie in real life because it would be a bold lie. I'm not. I still regularly succumb to the joys of refined sugar and the tasty results of famous Austrian baking skills.
But I can honestly say I'm a 100 % raw foodie at heart, because I firmly believe that even though many roads lead to Rome, this one will transcend your life.
Raw food keeps the play rules bold and simple –don't cook it. What may seem to be an impossible task at first has a tremendous potential to turn into everyday dance with your creativity and set you on a way less traveled before. When it comes to real food – if you can't identify the plant or animal it comes from, don't eat it. Most of the products on our supermarket shelves didn't exist hundred years ago. If eating raw is not your calling at the moment, eating real will be.
   Preferably we talk about way of living, a state of mind and a state of heart. The way I approach food which was already very liberal changed in a sense that before consuming anything I assessed the following criterion – am I supplying my body with essential building blocks and nutrients or is this empty load? If it is an empty load, what makes me eat it? In my case, changing the way I perceive food conditioned me to an automatic increase of raw and real food intake willingly while the same applied vice versa. Enjoy the slim silhouette if that is what you are after, yet I guarantee you it is the lightness of being you will benefit from the most. Besides causing many kinds of funky stuff to your body, sugar and processed foods demonstrably influence your hormonal system having a significant and inevitable effect on the way you feel emotionally and physically, one being inseparable from the other, but it is usual the emotional effect of food people are not aware of. Heavy foods take your down with them. Sugars make you feel empty. Grease makes you feel alone. The key to this equation lies in one prosaic epiphany – you become what you eat, metaphorically as well as literally. It is a good reason to start building yourself with more care. Here are some extra tips to get you started.
   1. Get creative with your morning smoothies. Opt for seasonal, preferably local fruits. Add ginger if you immunity needs a boost. Blending fruits or veggies with water into a smoothie gives you all the goodness. If you juice instead, you are wasting a lot of pulp which is fiber which maintains bowel health, lowers cholesterol, blood sugar and prevents heart disease.
   2. I assume that our readers are aware of the gluten controversy. I'm not asking you to stop eating bread altogether – all I suggest is that the wheat we consume today has nothing to do with its counterpart 50 years ago. If in doubt, go gluten-free for a week or even a couple of days and see the difference for yourself.
   3. Get chatty. Knowing your local market vendors and farmer will ensure you get the real organic stuff, not just a label.
   4. If you are off meat, sprinkle hemp seeds all over your salads and other dishes. They are the most amazing, healthiest and rich source of protein and essential fatty acids.
   Remember, small yet regular decisions matter the most. As a good mood turns into a good day that turns into a good life, so will every piece of real food turn you into a happier person.
Soňa Zajačeková