Rise and Fall of Societies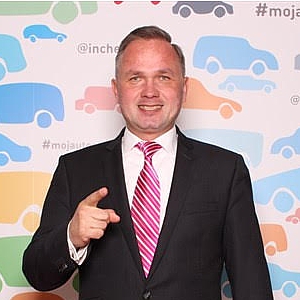 Vladimír Orth
United Group, s.r.o. ׀ founder & CEO
Bratislava, Slovakia
These rises and falls are fascinating. Let us start with a look into the past. Events that first come to mind are rise and fall of the Roman Empire, the great Egypt or the Mayas. Following factors lie behind the origins and ends of great societies, and affect the flow of events.
Leaders
They created the specific society, and sometimes continued to shape it. Leader is a person who knew what they wanted to achieve, and how. They were able to focus on their objective, and at the same time to attract people who helped them implement their visions. Among such leaders we can find Marcus Aurelius, Hadrian, Tiberius (the Roman Empire) or Ramses and Tutankhamun (Egyptian pharaohs). Typical of great leaders was not only to decide what they wanted to build or improve, but mainly not to get discouraged from pursuing their goal and to find successors at the end of their journeys.
Geographical location
Geographical location is another aspect of success. It plays significant part in successful creation of a society.
Timing
A classic, or a cliché – to come to the right place at the right time. This rule applies also in forming societal structures.
Demographic curve
Current societal forms draw mainly upon attracting as much successful educated people as possible and using them for society's own plans. Business competition success stands on the right distribution of the workforce capital.
How is it in reality?
Forming of individual societies, that were for shorter or longer periods in the center of interest, could take centuries. While some were just rising, others were at their end and new ones, more progressive and effective, were being established on the old ruins. Evolution marked the whole history of mankind and the growth of a society itself. A society offers space for coexistence and at the same time it creates success. Success of a society is in direct proportion to the degree of each individual's personal satisfaction and contribution.
The more the society focuses on effective government of its current social organization, the longer existence it can expect. Several organizations during the Roman Empire illustrate this. A society should have a self-governing mechanism.